Focus on Environmental Footprint Tools for Sustainability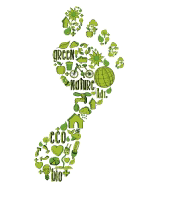 Guest Editors
Allison M Leach University of New Hampshire, USA
James N Galloway University of Virginia, USA
Jana Compton Environmental Protection Agency, USA
Scope
Understanding and reducing the environmental impact of consumers—who are key decision-makers and stakeholders—crucial to increasing the sustainability and resilience of our communities. Environmental footprint tools connect consumers' everyday resource consumption with the environmental pressure from those choices. Tools have been developed for different issues of environmental concern (e.g. carbon emissions, nitrogen losses, freshwater consumption, land use, phosphorus losses) and for multiple levels of consumers (e.g. individuals, institutions, watersheds, communities). In this special issue, we will focus on nitrogen footprint tools but we welcome submissions on other footprint research as well.
Provincial nitrogen footprints highlight variability in drivers of reactive nitrogen emissions in Canada
·     Sibeal McCourt and Graham K MacDonald 2021 Environ. Res. Lett. 16 095007
Calculation of a food consumption nitrogen footprint for Germany
·     Laura Klement et al 2021 Environ. Res. Lett. 16 075005
Virtual nitrogen and virtual water transfers embedded in food trade networks across the US
·     Tasnuva Mahjabin et al 2021 Environ. Res. Lett. 16 045015
Comparison of food supply system in China and Japan based on food nitrogen footprints estimated by a top-down method
·     Junko Shindo et al 2021 Environ. Res. Lett. 16 045003
Identifying and assessing effectiveness of alternative low-effort nitrogen footprint reductions in small research institutions
·     Sarah Messenger et al 2021 Environ. Res. Lett. 16 035014
Nitrogen loss to the environment due to various nitrogen-use efficiencies during milk and beef production in Japan
·     Akinori Mori et al 2020 Environ. Res. Lett. 15 125007
The U.S. consumer phosphorus footprint: where do nitrogen and phosphorus diverge?
·     Geneviève S Metson et al 2020 Environ. Res. Lett. 15 105022
Assessment of nitrogen hotspots induced by cropping systems in the Bohai Rim region in China by integrating DNDC modelling and the reactive nitrogen spatial intensity (NrSI) framework
·     Qingmei Wang et al 2020 Environ. Res. Lett. 15 105008
Geographic versus institutional drivers of nitrogen footprints: a comparison of two urban universities
·     Graham K MacDonald et al 2020 Environ. Res. Lett. 15 045008
The nitrogen footprint of organic food in the United States
·     Laura Cattell Noll et al 2020 Environ. Res. Lett. 15 045004
Concealed nitrogen footprint in protein-free foods: an empirical example using oil palm products
·     Kentaro Hayashi et al 2020 Environ. Res. Lett. 15 035006
Living within a One Planet reality: the contribution of personal Footprint calculators
·     Andrea Collins et al 2020 Environ. Res. Lett. 15 025008
The environmental footprint of academic and student mobility in a large research-oriented university
·     Julien Arsenault et al 2019 Environ. Res. Lett. 14 095001